The landscape of the Sahara Deserts entices everyone to plan a Morocco travel. There are very few places on the Earth, which you can compare with the incredible landscape of the grand Sahara Desert. It is found that most of the travelers visit Morocco especially to enjoy wonderful Sahara trips. Every traveler planning a Sahara trip has an intention to venture off into the desert, enjoy an exciting camel trekking and spend one night under the stars. A beautifully planned Sahara Desert trip can prove to be a once-in-a-lifetime opportunity.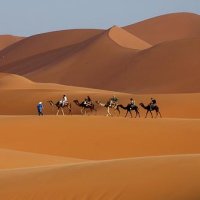 Do you want to make your
Sahara trips
exciting and fun filled? Here are some exciting things that you should know for enjoying a memorable and enjoyable Sahara Desert trip:
1. The Sahara Desert from Marrakech:
Marrakech is roughly 600 km (370ml) from Merzouga, which is a town near the popular Erg Chebbi sand dunes. Travelling from Marrakech to the Sahara Desert takes a full day driving that includes mountain passes and basic highway roads.
2. Spending 3 days and 2 Nights or 4 Days and 3 Nights in the Sahara Desert:
Spending a night under the stars in the Sahara Desert will prove to be once-in-a-lifetime opportunity. On 3 days and 2 nights or 4 Days and 3 Nights Sahara trips, you will get an opportunity to have the utmost fun and enjoyment. This will help you explore the grand Sahara Desert at a more relaxed pace, get a chance to fully immerse in the traditional ways of the local tribes and indulge in sandboarding, camel trekking and more.
3. Pack Right for the Trip:
There are some essential that you must consider and pack up when embarking on your Sahara desert adventure.
1.
A light jacket or windbreaker (to survive the cooler nights)
2.
Comfortable jeans or other pants (to protect your legs from camel's rough fur)
3.
Carry the right pair of shoes (such as hiking boots, sports sandals or sneakers)
4.
Headscarf or hat (to block the sun and dust)
5.
Sunscreen (to protect yourself from the harsh sun)
6.
Camera (to capture and bring home your wonderful Sahara Desert trip memories)
7.
Flashlight (useful at the campsite)
4. A Visit to the Erg Chigaga Sand Dune:
From the two main sand dunes in the Sahara Desert (Erg Chebbi and Erg Chigaga), Erg Chigaga sand dune is the most sought-after destination. The Erg Chebbi sand dunes are more accessible and offer a rustic experience. Here you can ride a camel, climb the sand dunes, admire picturesque views and sleep under the stars.
5. Private or Group Tour:
In both ways, you can have the utmost fun and will be able to dive deeper into the Moroccan culture, learn about the country's hidden gem and interact with the locals.
Remember: To make your private or group Sahara trips memorable, you need to rely on a reputable tour operator in Morocco.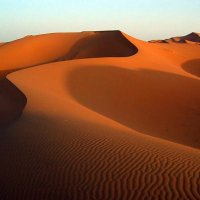 In this case, you can simply rely on Your Morocco Tour! We are proud to be rated as one of the most reputable tour operators and registered by the Moroccan government since 2008. We provide well-planned and arranged Sahara trips package of 3 days/2 nights and or 4 Days and 3 Nights to explore the magnificent Erg Chigaga sand dune and have the utmost fun and enjoyment.